Darren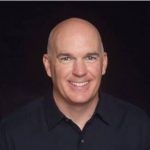 About:
I have served as the Second Counselor in the young Men's Presidency and as the Boy Scout Master in my ward. I graduated from BYU in Finance and Economics. I also received a Masters in Business Administration, Native Las Vegan, married 18 years with 4 boys. Into sports and everything out doors. Running, biking, snow boarding, wake boarding, golf, Disneyland and anything fun.
Reviews:
I have used Darren to purchase 6 homes in Las Vegas and will continue to use him for any additional purchases. His construction experience has also saved me from purchasing the wrong property. I have never felt like I have been left out in the cold on any transaction and have always been kept up to date.
When we were looking for a home in the Las Vegas area, we had very specific requirements that I wasn't sure could ever be met in the area. Darren did a fantastic job not only finding us the right home, but also guiding us through a difficult negotiation process. His knowledge of not only buying and selling, but also inspecting, building, financing and remodeling homes allows him to deliver spot on advice under any circumstances that may arise during the buying process. He is the real deal.
Darren, was great to work with he made home buying enjoyable when it could easily be overwhelming and stressful. He is a one stop shop, meaning if there is anything that needs to be done his network of resources available are truly impressive. His support staff was also easy to work with and had the same level of responsiveness, honesty, and integrity. They were all hard workers.
Darren is hands down the best Real Estate agent that we have ever used. He has helped us to both buy and sell multiple homes and properties. I cannot recommend too highly. He is simply the best!