Featured LDS Realtors
Las Vegas, Nevada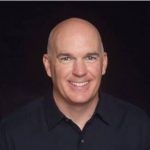 …and many more!


LDS Las Vegas Fun Facts
Mormon Population
Mormons make up 6.38% of the population of Las Vegas. It's home to approximately 100,000 members of The Church of Jesus Christ of Latter-day Saints

LDS History
Las Vegas was born of adobe and Mormons. "This is considered by many to be the first beginnings of the city of Las Vegas," said Chris Macek, park supervisor at the Old Las Vegas Mormon Fort. The visual history of this city's origins — and the role played by Latter-day Saints — has been incrementally restored over the past six decades and is now protected within the quiet walls of a state historic park. The Old Mormon Fort has endured the churning change of a dynamic city and is representative of the LDS presence in a valley.
Family Friendliness
There is so much to do with your family in Las Vegas. Just a few things are:  Exploration Park, the free Bellagio Conservatory & Botanical Gardens, The Natural History Museum, Shark Reef Aquarium and Lake Las Vegas just 17 miles away.

Las Vegas News
(Articles from Google News)
Las Vegas Nevada Temple
13 miles NE of Las Vegas Airport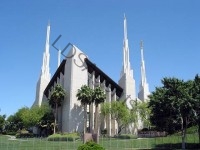 Demographics:
A little over 583,756 people call Las Vegas home. The median age is 35.8 and you will find a very nice culture base in Las Vegas. Las Vegas is the most populous city in the U.S. state of Nevada. Las Vegas is an internationally renowned major resort city known primarily for gambling, shopping, fine dining, and nightlife and is the leading financial and cultural center for Southern Nevada.
Climate:
The July high is around 106 degrees and the January low is 32. Las Vegas, NV, gets 4 inches of rain per year.The number of days with any measurable precipitation is 22.On average, there are 294 sunny days per year in Las Vegas, NV.  Yes, the summers are beastly hot but from September through June, there's no better place to be to avoid winters and enjoy the sun!
Las Vegas is a world wide destination for entertainment and conventions. The city strives to make sure that the area continues to be a place where tourists and residents want to visit.
LDS REALTORS Las Vegas Nevada Area
A

FREE

service connecting you with experienced LDS Real Estate Agents in Las Vegas, Henderson, Summerlin, Green Valley Ranch, Nellis AFB, Boulder City and other cities.
As seen on BYU-TV, we understand your family needs and concerns about food storage, ward boundaries, seminary and more. Find an LDS Realtor now!